Read About Us Lube Oil Sales
Discount Dealership
Lube Oil Sales, an independent Amsoil dealer, we want to earn your business. We have been in business since 2004 located in Tomball, TX  location right outside of Houston. We also market AMSOIL products through our Amsoil on-line store – Lube Oil Sales.com – which serves Canada and the USA. At LubeOilSales.com, you can securely buy Amsoil online and usually receive your products within 3-4 days via UPS delivery. If you are interested in discounts or small business opportunities, read more abour dealerships here. Are for information about becoming a Preferred Customer read/join here. Preferred membership is $20.00 annually and allows you to buy AMSOIL products such as motor oil and synthetic transmission fluid at Dealer cost.
Lubeoilsales looking for Dealers
We are actively looking for people to join Amsoil to become a dealer across the USA. You have the opportunity to make as much money as you want while working your own hours. The best part is you get all products at dealer cost which is an Amzaming saving.  Ther's no overhead cost, and no stocking inventory. Amsoil handles all the sales and taxes. Join Amsoil for $49.00 you receive your dealer kit which has some Amsoil products. Start today Join Amsoil Dealership
Offers
We are offering a vast range of AMSOIL lubricants, applications, and other products. Some of them available with us are Motorcycle Oil Filters, AMSOIL Synthetic Gear Lubes, Grease, Transmission Fluids, Fuel Additives, Oil and Air Filters, Suspension Fluid, and many more. We have been serving our clients in USA and Canada with our finest quality products and have become the leading supplier of finest quality products.
Product Line
Whether, you are looking for the Best Motorcycle Filter or desiring to get the Best Synthetic Oil for your motor vehicle, and then our online store will be the place where you will find everything at competitive prices. Moreover, we have also designed many discounts and small business opportunities for our customers from which they can benefit. You can any time email us directly if you want information about AMSOIL dealerships and become a Preferred Customer. We offer preferred memberships at $20.00 and the customers may benefit from buying the finest quality AMSOIL products at Dealer costs.
You can buy your desired AMSOIL product from our store and we will deliver it securely to your desired location.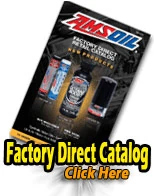 Alan Williams
Tomball, Texas
Amsoil Direct Jobber
For orders only:
1 (800) 956-5695 Use Referral #1243776