Becoming Amsoil Dealer It's as Easy as 1 – 2
Make money selling AMSOIL products through your own independent Dealership, boost profits selling AMSOIL products in your retail store/shop or save money on AMSOIL products for qualified commercial businesses. Becoming Amsoil Dealer having a home business and selling Amsoil products to friends and customers.
It is a very easy process in order to become a certified AMSOIL dealer and earning money at the comfort of your home. Selling outstanding products that create a rock-solid foundation for your business as an AMSOIL dealer, and you give them the convenience of ordering AMSOIL from home. There are amazing advantages to becoming a dealer.
As an AMSOIL dealer, your synthetic oil dealership offers you all the advantages of a franchise without the large initial investment, including:
Start-up kit (with products)
Minimal start-up fee ($49.95)
No Licensing in most states
No inventory requirements
No restrictions on territory
No need for office space
No employee expenses or requirements
Work your own hours
Great tax benefits
Amsoil is a Leading Manufacturer
Amsoil is a leading manufacturer of high-quality lubricants for cars, trucks, motorcycles, ATVs, lawnmowers, snowmobiles, boats, and other outdoor equipment. They offer a wide variety of products that include engine oil, transmission fluid, gear lube, greases, and many others.
Learn about the benefits of becoming an Amsoil dealer and why you should consider doing so. There are many reasons why you should become an Amsoil dealer. First, there are no minimum purchase requirements.
Hence, you can purchase accordingly. You can sell as little as one bottle per month. Second, you will not need any inventory because Amsoil has a large network of distributors who carry their products.
Third, you will receive free training and support from Amsoil. Fourth, you will earn a commission on every sale you make. And finally, you will enjoy the freedom of being able to work at home without having to worry about office politics.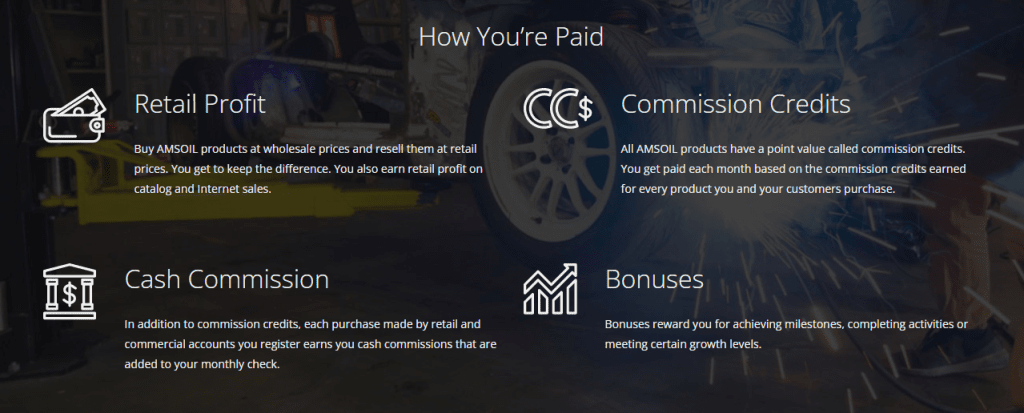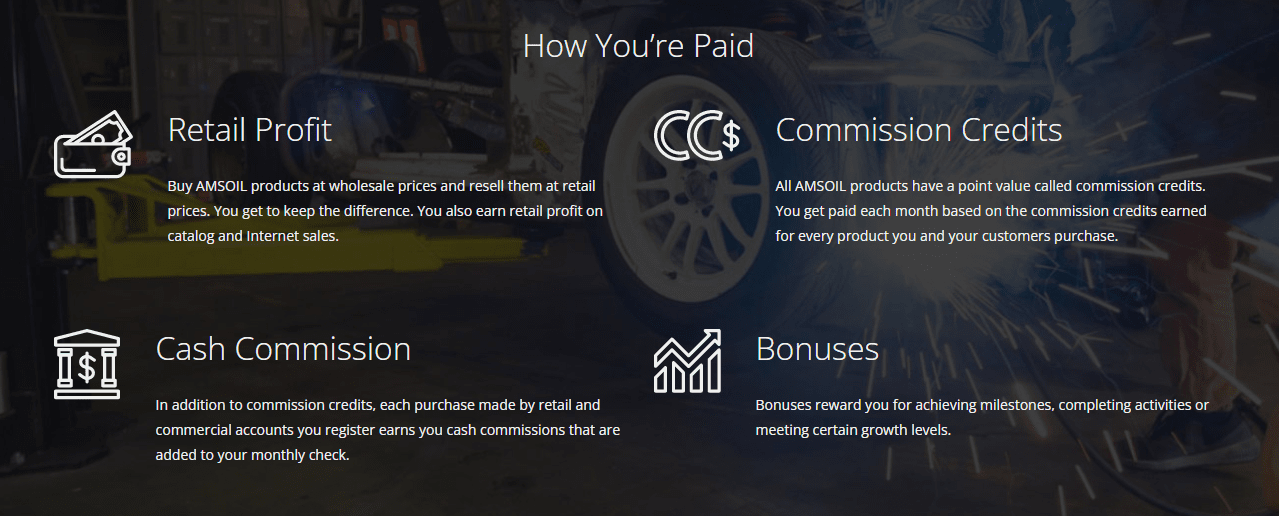 AMSOIL Dealer of  Tomball – Houston, Texas
The Houston Metro area is one of the fastest-growing Amsoil markets.
AMSOIL Dealers Needed!
Serving the following areas in and around Houston: CYPRESS, ROCKFORD, PASADENA, BAYTOWN, DEER PARK, BELLAIRE, HUMBLE, KATY, KATY, TOMBALL, SPRING, WEBSTER, JACINTO CITY, JERSEY VILLAGE, MAGNOLIA and all cities towns in the area. We service the entire US and Canada from warehouses throughout North America.
Tomball, TX Amsoil Dealer: Alan Williams
Join Amsoil Team to become Amsoil Dealer Today
Above all, becoming an Amsoil dealer and starting a home business is simple and effective. With an excellent support system, you'll have people ordering AMSOIL in no time. They'll buy AMSOIL and they'll buy online — and you'll earn income with your synthetic oil dealership! You'll also get other support items such as brochures, tapes, regular meetings, technical services, and a free SEO AMSOIL website.
Want to earn income with Amsoil Dealer Opportunity to become an Amsoil dealer – getting started with you're new synthetic oil dealership is as simple as 1-2-3!
With our affirmative AMSOIL opportunity, you can start your AMSOIL dealer career by spending just $49.95. By making a $49 investment, you can allow people to buy online and earn money with our synthetic oil dealership. This is an effective source of income. Moreover, you can earn money from home or work as a flexible part-time job as well as you can also operate it as a full-time business.
Therefore, you will not only earn money with our AMSOIL dealership but also get an outstanding advantage in a taxation procedure. Contact LubeOilSales.com today, in order to experience the best and most fruitful business opportunities. Start your independent AMSOIL dealership today!
Sign up today online to start an AMSOIL dealership! Starting a business and being your own boss with an AMSOIL dealership has never been so easy.