AMSOIL offers a large product selection of filters OIL, Amsoil Air Filters, Cabin Air, Motorcycle, Fuel, Transmission, Donaldson oil filters, Hydraulic, crankcase, Coolant, Bypass Units. These are also major manufactures of superior filters AMSOIL EA Filters, MANN Filters, WIX Filters, Wix Racing Filters, Donaldson Filters, complementing the filter line. The best oil filters for synthetic oil in the industry. It offers an extensive range of filters that cover virtually every equipment application and transportation.
Amsoil Air Filters for PowerSports
Designed for dirt bikes and ATV, Amsoil PowerSports Air Filters are specially created in terms of providing better fuel economy, improving overall performance, reducing wear and save a lot of money as well. The The Best Filters are Amsoil EA filters!
Product Code: PSFA
AMSOIL High Tack Foam Filter Oil
Our new and improved AMSOIL Foam Filter Oil is one of the Best oil filters in terms of providing excellent particle removal and high level of air flow. We have manufactured this filter after a long research, development and testing. Blended with synthetic polymers, this improved filter permits increased contaminant removal. With efficiency as well as capacity and maximize air flow.
Product Code: AFO
Motorcycle & ATV Oil Filters
AMSOIL Motorcycle Oil Filters EAOM are considered as the best Motorcycle Filters which are specially designed for bike and ATV. Also thier equipped with a fill-flow filter which provides a severe service for ATV applications as well as motorcycle and drain intervals. Moreover, they provide great capacity and superior efficiency as compared to other famous filters.
Product Code: EAOM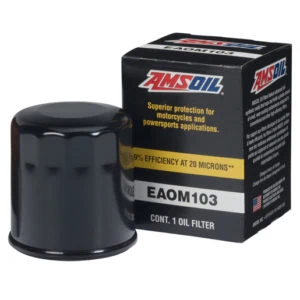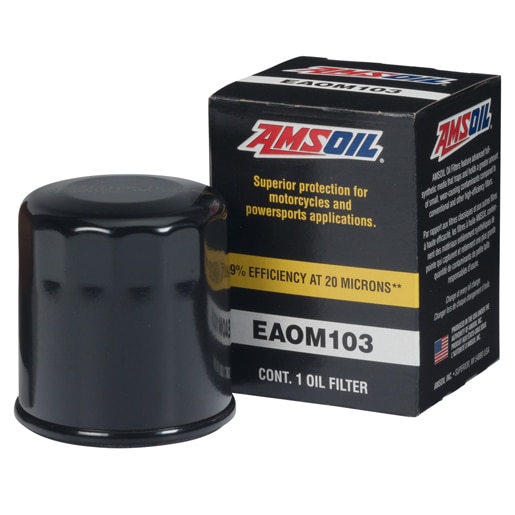 Auto Filters Oil
AMSOIL Best Oil Filters EAO filters come equipped with an advanced fiber media and a backflow preventer. They provide the great flow of oil hard-working engines demand along efficiency and service life. Actually, these filters have more than a 99% better combined capacity or efficiency rating. Vompared to other oil filters excellent protection in Automoblies.
Product Code: EAOM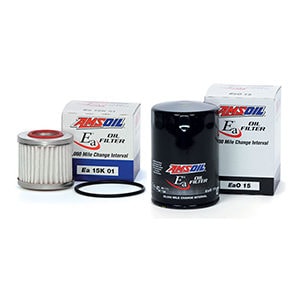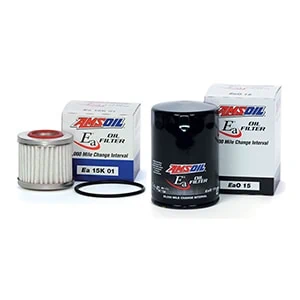 Donaldson Air Filters (heavy duty applications)
Engine Protection Filters Drive Costs Down
Donaldson oil filters delivering many benefits for cost saving. Some of the benefits better lubricant flow, extended service life, greater engine protection to prolong engine and equipment life. Minimized operating costs, improved cold start performance.
Donaldson oil filters provide the outcomes in fibers having a controlled shape, size and smaller fiber diameter. By using a controlled media manufacturing process, they provide the advanced level of dirt-holding capacity with same pressure differential.
Product Code: ELF
Donaldson filters offer long filter life, engine life and as well as 5 times extensive capacity. They are considered as the best filters for heavy duty applications with efficiency testing and extensive capacity. These filters guarantee to provide twice the miles for changing intervals over cellulose air filters for the applications on-highway.
Ford 6.0L Diesel PowerStroke Filters
Amsoil Air Filters offers premium air filters that utilize PowerCore® filtration technology for Ford 6.0L Diesel PowerStroke® and GM ‐6.6L Duramax Diesel applications. The rugged structure of PowerCore® filters features an innovative, layered, fluted filter media, which allows air to enter an open flute while forcing it out an adjacent flute, allowing only clean air into the engine.
AMSOIL Foam Air Filter Cleaner
Our new AMSOIL Foam Filter Cleaner has made from special formulated excellent quality detergent that provides easy, quick and efficient cleaning as well as preservation of TS filters, Amsoil power sports air filters, motor and power sports foam filters and other wetted gauze. With a spray application, it provides speed of application, supreme convenience and coverage as well.
Package sizes include
12 o.z. Spray bottle
12 o.z. Spray bottles (case of 12)
Product Code: FFC
Two Stage Filters
Oil-wetted foam helps in improving fuel efficiency and performance by trapping dirt particles as well as better air flow. After every washing, you should reapply foam filter oil.
More Air Flow
Traps More Dirt
Improves Performance
Spin-on By-Pass Filters
Equipped with filtration technology, Amsoil Spin-on By-pass filters are able to remove contaminants less than 1 micron, virtually elimination of engine wear. Dirt particle cause engine wear bigger than five microns.
Product Code: BMK-11
Dual Gard By-Pass Oil Filtration System
For increasing the life of oil and engine, Amsoil Dual Gard By-pass oil filtration systems are the best Motor Cycle Oil Filters. The elements of this filter system remove water inhibited with the formation of rust, acids and sludge.
Product Code: BMK-12
Dual Remote Oil Filtration System
AMSOIL By-pass oil filter offers the exceptional filtration protection against oil degradation, wear, rust and corrosion. On a partial flow basis, it operates by filtering oil with the full flow oil filter of the engine.
Product Code: BMK 13
Wix Filter & Wix Racing Filters
Wix Filter& Wix Racing Filters
Wix filters have a linear path through the filter for low airflow restriction & an exclusive pocket pleat for the filter media. WIX filter is well-known around the world for its innovative filtration products for the automotive and light truck market. Also known as "Wix racing filters" are the best made with superior designed airflow.
Power Core Air Filters
These premium filters are specially designed for the GM H2 Hummer 6.0L Vortec™ and Ford 6.0L Diesel Powerstroke.
Product Code: PCF-60, PCF-H2