Amsoil Synchromesh Manual Transmission, Fluid Amsoil Automatic Transmission Fluid, Gear Lube 75W-90 more!
AMSOIL synthetic quick lube oil is famous throughout the industry for its superior performance protection and all-weather lubrication. AMSOIL's product line also includes industry-leading Auto oils & filters, amsoil synchromesh manual transmission fluid, Gear Lube 75W-90 and motorcycle oils. If you would like information on becoming an AMSOIL synthetic oil dealer.
AMSOIL Synthetic Manual Transmission and Transaxle Gear Lube (MTG)
AMSOIL Synthetic Manual Transmission and Transaxle Gear Lube (MTG) is designed to meet the special requirements of certain manual transmissions and transaxles, such as the New Venture NV4500. It is designed to replace AMSOIL 80W-90 Synthetic Gear Lube (AGT) and provide improved internal component protection. These transmissions are cast iron and have exhaust pipes close to them, causing them to run hot. Increased operating temperatures can harden seals and cause oil leaks. In addition to lubricating gears, bearings and synchromesh systems, transmission oil must keep seals soft even when temperatures increase. The premium synthetic formulation of AMSOIL Synthetic Manual Transmission and Transaxle Gear Lube is designed to specifically address the needs of these hot running transmissions.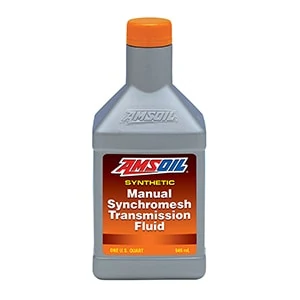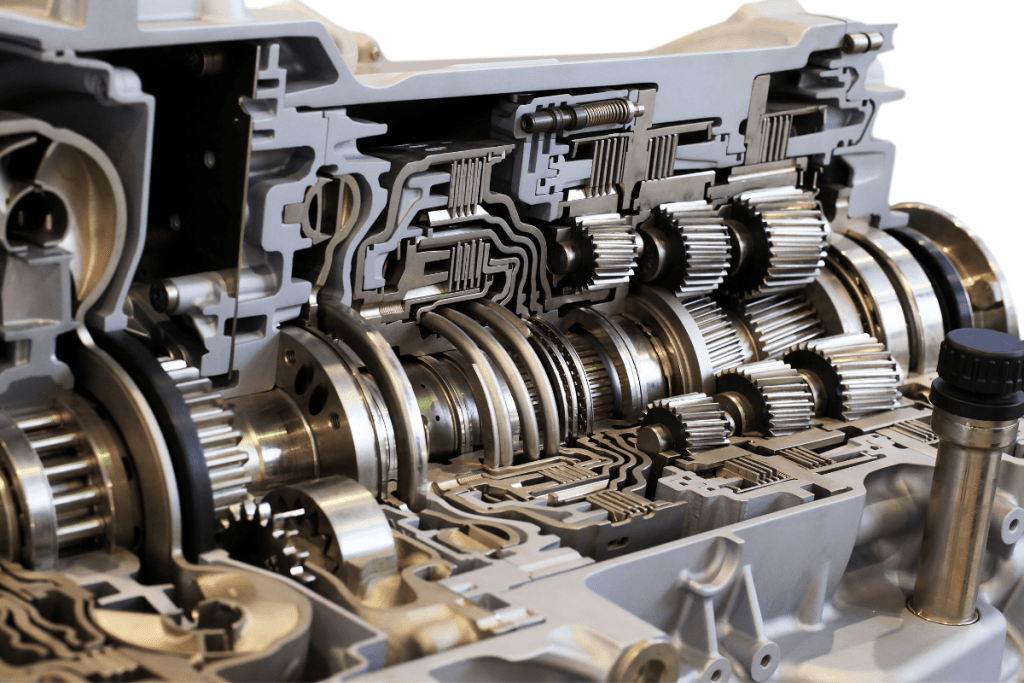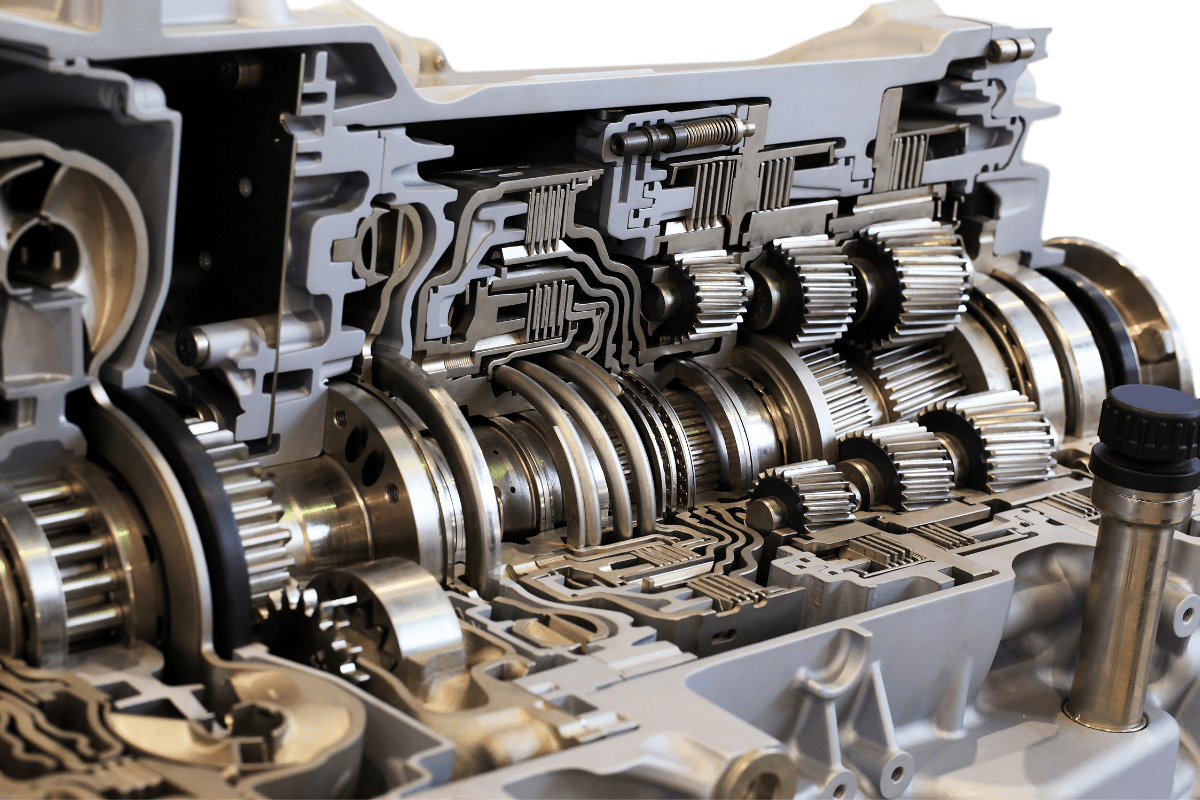 Amsoil Synchromesh Manual Transmission Fluid (MTF)
AMSOIL Manual Transmission Fluid MTG 75W-90
AMSOIL Synchromesh Manual Transmission Fluid (MTF) is specifically designed for manual transmissions and transaxles with synchromesh systems that require light viscosity, and non-extreme pressure fortified oil. It is formulated with advanced additive technology to provide proper friction characteristics for smooth shifting without grinding or bump shifting while providing the ultimate in gear and bearing protection. MTF provides far better protection in these manual transmissions than motor oils and outperforms AMSOIL Synthetic 5W-30 Heavy Duty Diesel Oil (HDD) in transmission applications. Buy it here
How can you improve the performance of your car? The answer is that your manual transmission or transaxle should use the proper transmission fluid to lubricate your manual transmission or transaxle.
With AMSOIL transmission fluid synthetic lubricant, you will have the highest quality lubricant for manual transmissions and transaxles.
We design AMSOIL Manual Transmission Fluids for synchromesh systems that require light, non-extreme-pressure infused oils. Its preservative technology ensures a smooth shifting experience: exceptional bearing and gear protection over motor oil.
The best protection in extreme temperatures
Synthetic manual synchromesh transmission fluid from AMSOIL performs better at extreme temperatures than conventional oils. Protecting the gears and bearings between -40°F and 300°F with its maximum energy efficiency is resistant to high temperatures, oxidation, sludge, and varnish.
How do I choose the best gear oil?
Gear Lube 75W-90 offers the following advantages:
●     Maintains the cleanliness of your gears and bearings
●     Ensures protection in extreme conditions
●     Energy-efficient and high-performing
●     Defends against varnish, sludge, and oxidation
Furthermore, they prevent corrosion, keep seals soft for long life, and are compatible with brass synchro meshes for smooth shifts.
General Motors, Chrysler, Honda, and other manufacturers are ideal with this product.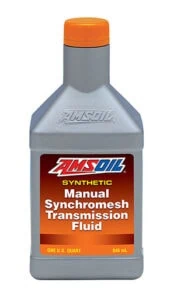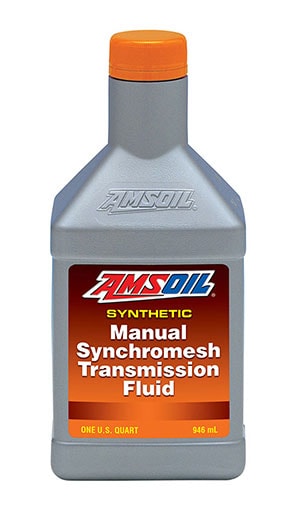 Synthetic Automatic Transmission Fluid Signature Series
AMSOIL synthetic transmission fluid improves fuel efficiency, reduces transmission temperatures and increases transmission life. AMSOIL ATF is the best transmission fluid for thermal stability, providing up to five times the service life of conventional ATFs. It also delivers maximum protection for towing and other severe-duty applications. Amsoil atf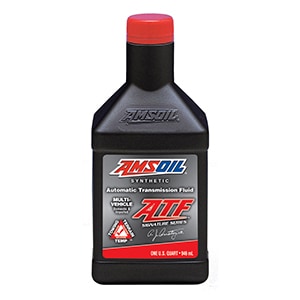 Manual Transmission & Transaxle Gear Lube 75W-90
Outstanding extreme-pressure protection. Smooth shift quality. Better overall performance than conventional oils. Use in manual transmissions and transaxles that require 75W-85, 75W-90 or 80W-90 gear lube and any of the following specifications: API GL-4; ZF TE-ML 02B, 16A, 17A and 19A; Chrysler* MS-9070; MAN 341-Z2 (formerly MAN 341 ML); MB 235.5. Replaces GM* part #12346190 and Chrysler part #4874459 for use in NV 4500 transmissions.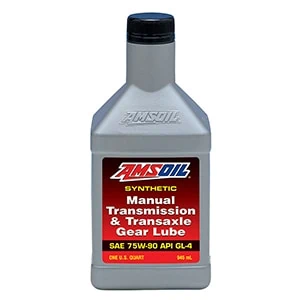 Torque-Drive Synthetic Automatic Transmission Fluid
Engineered to eliminate deficiencies common to standard oil ATFs, AMSOIL Torque-Drive provides superior performance and protection against thermal and oxidative degradation, sludge, varnish formation, consistency shear down, and cold-temperature oil thickening. Transmission system operating expenses will be directly connected to transmission fluid quality. Immediate monetary advantages are doable upon the installation of AMSOIL Torque-Drive. Vehicles remain on the road longer, needless labor and maintenance costs are reduced, and therefore the come of pricey transmission investments is maximized.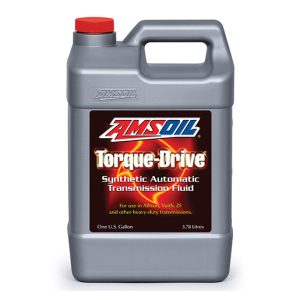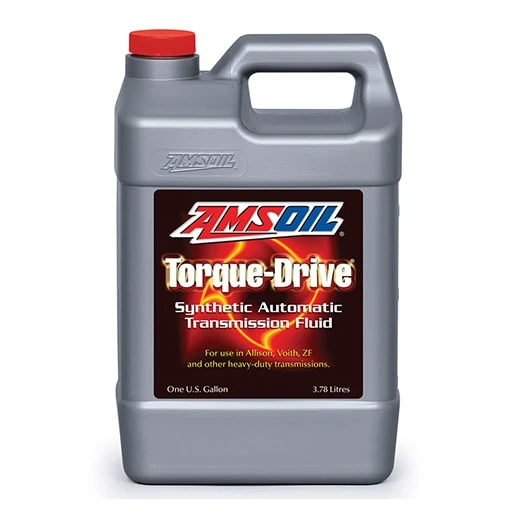 Transmission Flush
AMSOIL Engine and Transmission Flush (FLSH) helps restore fuel economy, increase operating efficiency and reduce emissions in gasoline and diesel engines, and automatic transmissions. Its potent, detergent-based formula cleans sludge and deposit build-up, promoting reduced oil consumption. AMSOIL Engine and Transmission Flush is safe on parts and can be easily disposed of with waste oil.