Rough driving and poor maintenance cause leaks, quick oil burns, more wear, dried seals, crack, sludges, and similar engine deposits. High mileage vehicles are more prone to these problems. So, you need to be careful…The first thing you should do is to use the best high mileage motor oil. Reliable synthetic oils such as AMSOIL have advanced additives an engine needs.
Irregular and late oil changes contribute to the accumulation of oil deposits and sludge in th engine.
With time, engines undergo severer wear.
Here is your solution.
AMSOIL synthetic oil offers 64% greater wear protection, more advanced wear control, better fuel economy, and more temperature protection in contrast to conventional oils.
How AMSOIL Outperforms Its Competitors
AMSOIL renders three-tier synthetic oil solutions to their customers. It is a perfect option for you if you want the possible quality at a reasonable price.
1. Advanced Protection
● AMSOIL High Mileage Motor Oil provides 47% greater wear protection
● It keeps your engine clean
● Prevents sludge and deposits from building up in the engine
● AMSOIL Motor Oil saves your money with extended drain intervals
2. Boosted Protection
● AMSOIL XL Motor Oil offers boosted protection by ensuring better heat protection and wear control
● It provides 64% stronger breakdown protection
● Also, it comes with 25% more oil engine cleaning power
3. Maximum Protection
● AMSOIL Signature Series Oil is the best high-mileage synthetic oil and delivers maximum performance
● Promises 75% more protection against engine wear and power loss
● Exhibits robust cleaning power
● Most trusted synthetic engine oil
● Guarantees maximum protection
AMSOIL: Which Produces Best Engine Oil Diesel?
That said, AMSOIL formulates the best engine oil diesel that outperforms all the competing brands including Mobil.
AMSOIL uses base oils with natural shear resistance along with viscosity improvers.
Thus, these oils resist extreme temperature and wearing forces.
AMSOIL signature series withstand viscosity breakdown more than 45% better than the Mobil 1 oil.
Also, AMSOIL fights inferior oil breakdown 38% more efficiently than Mobil 1.
A clean engine is more efficient and long-lasting. And every vehicle owner wants it. AMSOIL keeps your engine clean with its acid-neutralizing power.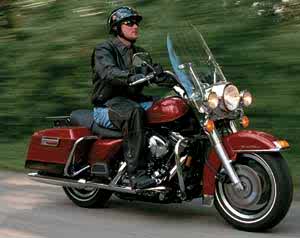 Do Oil Cooler Motorcycle Owners Need Synthetic Oil?
The main role of an oil cooler motorcycle is to keep the oil cool. It helps oil prevent breakdown due to high intense heat.
Also, it prevents the engine from overheating motorcyclists who go to hot places and want an oil cooler for their motorcycles.
That said, there are peoples who like to go on long rides to distant places with unpredictable climatic conditions.
The oil cooler isn't effective in extremely cold climates. Here comes the role of synthetic oil.
Synthetic oil keeps your engine safe in all types of climatic conditions. It enhances the longevity of the engines with its powerful anti-wear and anti-corrosion additives.