Amsoil Air Filters and Oil Filters 101: Your Best Guide
Engine Protection Filters
In addition to providing several cost-saving benefits, our Donaldson Endurance lube filters are constructed using cutting-edge synthetic media technology.
Its advantages include…
For example, greater lubrication flow and longer service life, stronger engine protection, lower operating costs, and improved cold-start performance.
And so on and so forth.
Donaldson EnduranceTM oil filters create fibers that are more consistent in shape and size, as well as having a smaller diameter than those produced by rival oil filter companies.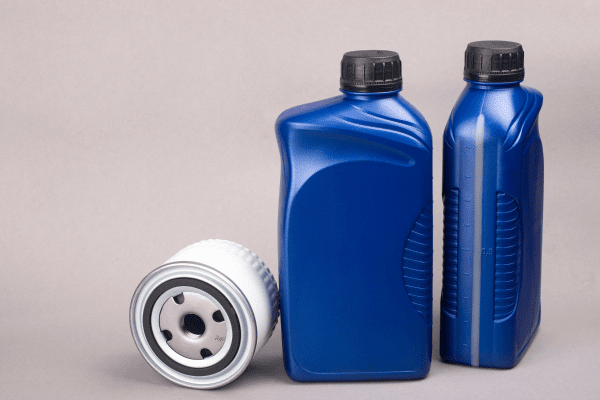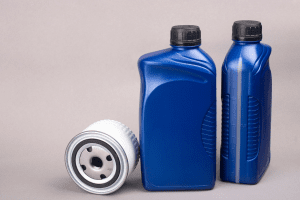 They created a controlled media manufacturing process in order to maintain the same pressure differential while also delivering a higher level of dirt-holding capabilities.
In fibers with a controlled form and size as well as reduced fiber diameters, the results can be accomplished with Donaldson EnduranceTM oil filters, according to the company.
They are able to provide an increased level of dirt-holding capacity while maintaining the same pressure differential.
Donaldson EnduranceTM air filters, made possible by exceptional nanofiber technology, provide long filter life, and long engine life.
And initial efficiency of up to 99 percent, as well as 5 times the extensive capacity of conventional air filters.
These filters, which have undergone efficiency testing and have a large capacity, are often regarded as the best for heavy-duty applications.
The use of these filters, as opposed to cellulose air filters, guarantees that they will last twice as long as replacements for highway applications.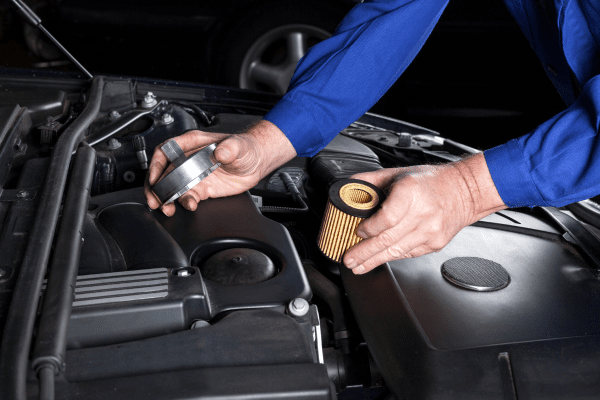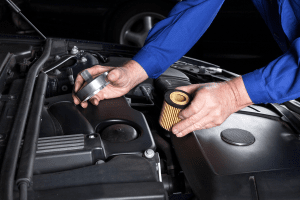 AMSOIL Foam Air Filter Cleaner 
TS and other wetted gauze may be cleaned and conserved quickly and easily with our new AMSOIL Foam Filter Cleaner.
Which is formulated with a high-quality detergent to provide easy, quick, and effective cleaning and preservation of TS and other wetted gauze products.
The use of a spray applicator provides the benefits of speed, simplicity, and coverage all at the same time.
Two-Stage Filters AMSOIL 
The oil-wetted foam traps dirt particles and improves airflow, all of which contribute to improved fuel efficiency and performance.
After each wash, it is necessary to reapply the foam filter oil.
This gives more airflow, traps more dirt, and improves overall performance.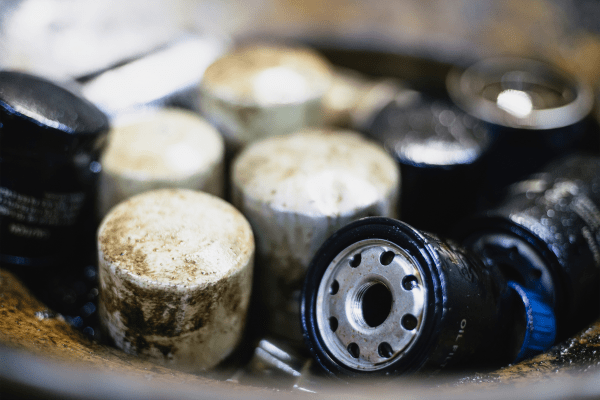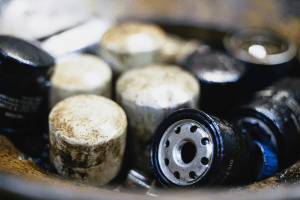 Powersports Air Filters 
Amsoil Powersports Air Filters are built exclusively for dirt bikes and ATVs.
And they are engineered to improve fuel efficiency, increase overall performance, and decrease wear.
Also, save you a considerable amount of money on your vehicle's maintenance.
They are widely recognized as one of the best motorbike air filters currently available on the market.
AMSOIL SDF Oil Filters 
AMSOIL Super Duty Filters are constructed with a more durable fiber medium (SDF).
They provide the high oil flow and capacity that hard-working engines require, as well as the efficiency and lifespan that come as a result of this performance.
In fact, when it comes to combined capacity and efficiency, these filters exceed conventional oil filters by more than 75% compared to the competition.
These filters have been subjected to extensive testing in accordance with established industry standards.
They have a mileage limit of 12,500 miles or six months of driving time.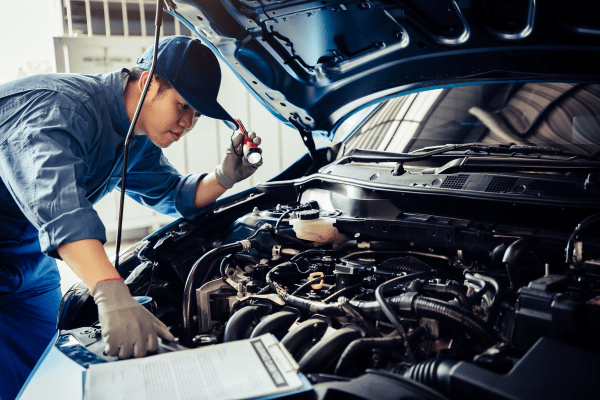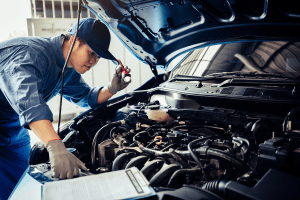 Spin-on By-Pass Filters AMSOIL 
Amsoil Spin-on By-pass filters are fitted with filtration technology that removes contaminants as small as 1 micron in size.
This will result in a significant reduction in engine wear and maintenance.
Engine wear is caused by dirt particles that are greater than five microns in diameter.
Dual Gard By-pass Oil Filtration System 
The use of Amsoil Dual Gard lubricant can help to extend the life of both the oil and the engine.
By-pass oil filtering systems are the most effective motorcycle oil filters.
The components of this filtering system remove rust, acids, and sludge from water that has been contaminated by these substances.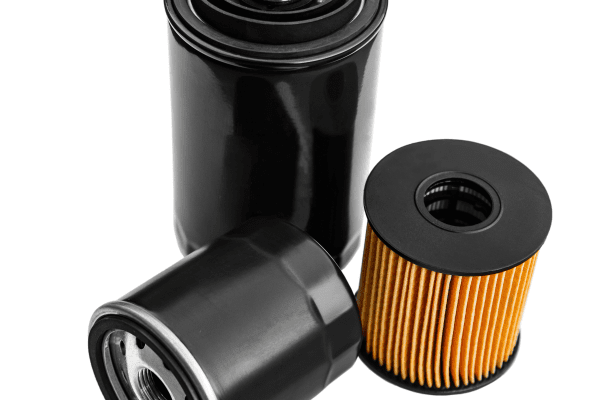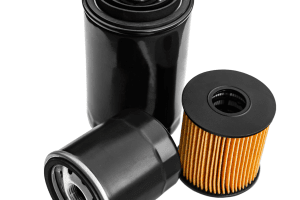 Dual Remote Oil Filtration System 
The AMSOIL By-pass oil filter is unparalleled in its sector when it comes to preventing oil degradation, wear, rust, and corrosion.
Partially flowing oil is filtered by using the engine's full-flow oil filter to achieve the desired result.
It filters all of the oil in the system as frequently as once an hour, ensuring that the engine is fed with consistently clean and analyzed oil throughout its operation.
Motorcycle Oil Filters AMSOIL
Motorcycle & ATV Oil Filters 
AMSOIL's SuperDuty Motorcycle Oil Filters (SMF), which are specifically designed for motorcycles and ATVs, are widely recognized as the best motorcycle filters available on the market.
In addition to offering great service for ATVs and motorcycles, they are equipped with a fill-flow filter that allows for extended drain intervals.
Their capacity and efficiency are superior to those of other well-known filters, allowing them to be used in more applications.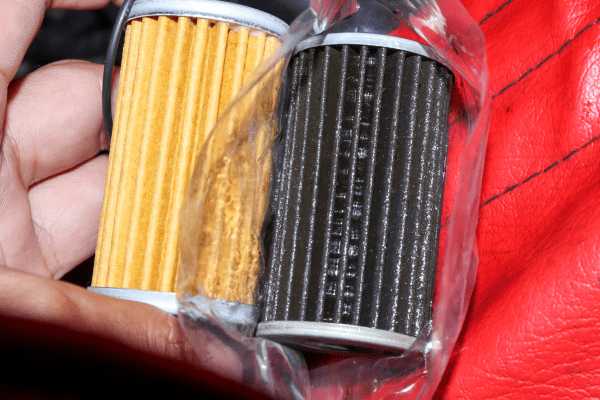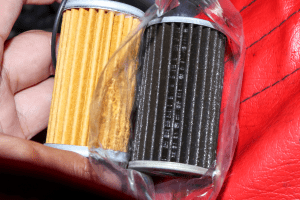 AMSOIL High Tack Foam Filter Oil 
Our AMSOIL Foam Filter Oil, a new and enhanced version of our AMSOIL, is one of the best oil filters available for particle removal and high air flow rates.
This filter is the culmination of a great deal of research, development, and testing on our part.
By including synthetic polymers, this improved filter can remove more impurities with greater efficiency and capacity.
While also allowing for greater air circulation through the filter.
Power Core Air Filters 
These high-quality filters feature a layer of unique and fluted filter material to ensure that your H2 Hummer 6.0L VortecTM.
Or the PowerStroke engine operates at peak performance.
Lube Oil Sales; Amsoil Air Filters and Oil Filters
Filters from AMSOIL are available in a variety of sizes and configurations.
That includes oil filters, cabin air filters, motorbike filters, fuel filters, transmission filters, hydraulic filters, crankcase filters, coolant filters, and bypass units.
Other notable filter manufacturers include AMSOIL EA Filters, MANN Filters, WIX Filters, and Donaldson Filters…
In addition to AMSOIL EA Filters, MANN Filters, WIX Filters, and Donaldson Filters.
It provides a wide selection of filters for practically any piece of machinery or mode of transportation available in the industry today.